DAILY LIFE AS A PERMANENT EMPLOYEE AT TECHPEOPLE
Meet some of our consultants and find out how they experience life at TechPeople
If you dream of trying your hand at the consultant role, but would still like to be permanently employed, you have the opportunity to join TechPeople's permanent consultants.
At TechPeople, we aim to increase our staff of permanent consultants and build a stronger and broader foundation, so as to better anchor knowledge in TechPeople. But we are choosy! In addition to professional skills, we also look at the candidate's consulting skills, and then consider whether we would like to sit beside him or her on a train journey to Munich. There must also be a match on the social side.
At TechPeople there is a good atmosphere, and we enjoy being together. It's a pleasant small family, and many of our employees have been with us for many years. We regularly get together for meetings at which we share news about matters large and small. The meeting always ends with a social event – perhaps a visit to a restaurant or a concert.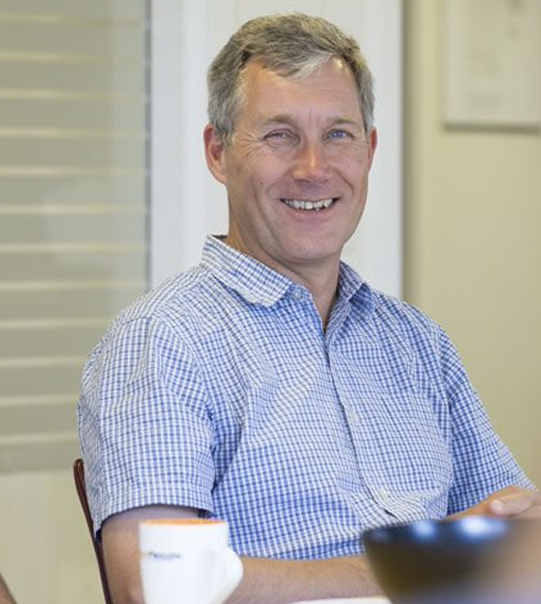 MEET HENRIK ØSTERGAARD MADSEN
Specialist in embedded development – has worked at TechPeople since February 2016
Why did you choose to work as a consultant?
Consultants cost money, so they are deployed where there are important challenges to be tackled. As a consultant, you'll be given tasks in the really vital places. If you can thrive under that kind of pressure, then life as a consultant is good. You will almost always have the opportunity to do something that is exciting and professionally challenging.
What type of consultant are you?
I am first and foremost a generalist in embedded development. Of course I have domain knowledge in a number of areas, but my primary qualification is my wealth of experience and my general knowledge of how to make embedded systems. So when a task requires a very specific skill in a particular technology, I read up on the subject. For example, my current assignment required knowledge of Bluetooth, so I had to learn that from scratch. But thanks to my experience and professional breadth, I'm good at acquiring new knowledge and putting things into perspective.
Why did you choose to work at TechPeople?
I know what TechPeople stands for, and I like their way of running a consultancy. I've tried working as a consultant elsewhere, and it wasn't as good. When the financial people are brought in to run the business, things start to go wrong. As a consultant, you need to feel a real connection with the company you're working for, and at TechPeople, they're good at creating that connection. A sense of community is important to me. It's important to meet up with your colleagues both professionally and socially – for example, we play badminton once a week, when we have time for it. We also hold monthly meetings, and an annual team-building trip to the Alps.
Could you mention some good things and some bad things about working as a consultant?
One of the good things is that you get to come into a company where you have an opportunity to provide some new inspiration, and maybe shake up some of the developers' inefficient routines. One bad thing may be that as a consultant, you might not feel as much ownership of the product you are helping to develop. But all in all, I'm very satisfied. I'm doing fine as a consultant, and I'm not about to change that any time soon.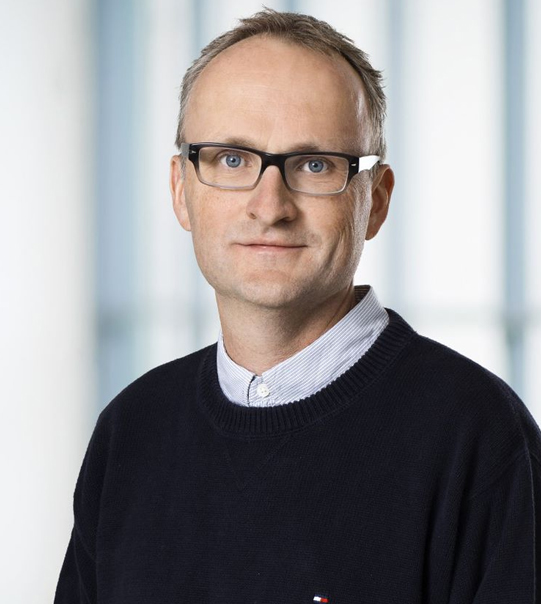 MEET KARSTEN LANGER ERIKSEN
Has worked at TechPeople since June 2015
What is your speciality?
I focus on embedded software. That's an important reason why I'm at TechPeople. TechPeople has a very good grip on the companies involved in equipment development. And that means that someone like me is offered many good tasks.
Why did you choose TechPeople?
First and foremost, I enjoy being a consultant. I find it exciting to go out and experience different companies. I like working with new people and taking part in the development of different products. As a consultant you get to see many companies and solve many different types of tasks.
I've chosen to collaborate with TechPeople because I like the way they work. I have great confidence that the sales team will find the right customers and the right jobs for me. I know TechPeoples's staff is genuine and well respected by clients, and I know I won't be oversold on a job that doesn't match my skills.
And I know that I have some skilled colleagues. When I was hired, I could see that the staff who were already there were really good. That means something. You want to be part of a company that has skilled people.
What is it like to be a consultant at TechPeople?
The salespeople are the ones who are in contact with the customers. Then they try to match us up with the tasks they receive. When I was hired, for example, I was given two positions to choose from. One of them was just right. We went out to the customer and had a good long talk about the job, and it really just carried on from there. I've been with the same Smart Metering customer for about two years now. I'm running the project together with some Romanian and Swiss staff members, and it will end this autumn. Then we'll see what comes next.
Tell us a little about the social and professional aspects
We meet up once a month, typically to hear how the company is doing. Afterwards, there's a social event where we might go out to eat or listen to music together. It's very pleasant. It's good to get to know your colleagues better when you're not with them on a daily basis.
We make use of each other for professional input, too. I know who to call if I need help with something specific.
What is it like working as a consultant? What does it take?
First of all, you need to be able to fit in with the organisation you work for. And you have to show that you deserve a place on the team. Sometimes, in the beginning, you have to convince everyone on the team that it's a good idea to have you involved, and that you can contribute something.
In my current job, I'm a full member of the development team, except that I don't participate in internal meetings on the company's strategic plans, annual accounts, etc.
Do you have a say in the tasks you are offered?
At TechPeople, you're allowed to say what direction you would like to develop in, and what you find exciting. That means a lot. To a certain extent you can have it the way you want – provided the tasks are there, of course. You have a pretty big say in where you are sent.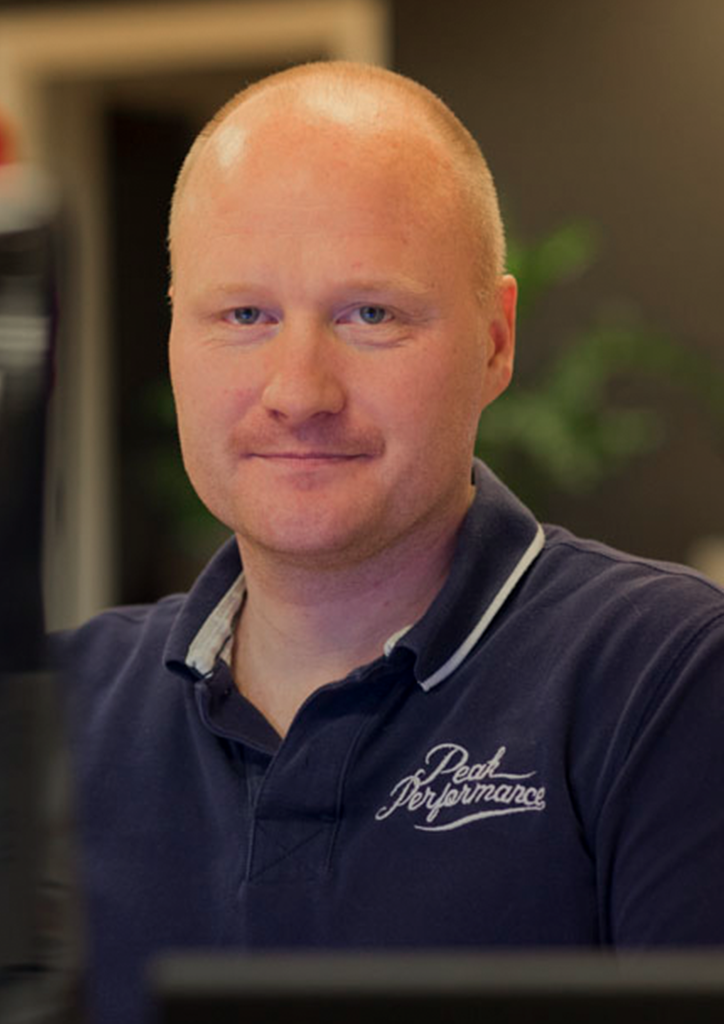 Bachelor of Engineering specialising in software, employed at TechPeople since 2012
Why did you choose TechPeople?
First of all, I like being a consultant. And I think it's good to be in a company that's not quite so formal. At TechPeople there's a fairly free atmosphere. They're nice people in the company, and that goes for pretty much everyone.
We consultants are working in different places and maybe don't get to see each other that much. But when we have our monthly meetings, it's always really nice to be together. And it's fun when we get together for team building and social events. We also often help each other with technical matters. If I run into a problem while I'm working for a customer, I can always give my colleagues a call and get some input. For those of us who are sent out on assignments, it's good to have some backup that you can call on when you're in need. And I know that the customers appreciate that, too.
How does the collaboration work at the customer?
At the customer's premises, I'm on an equal footing with the customer's own employees. Many of them have been with the company for a long time, so we consultants can often function like a breath of fresh air. We try to, at any rate. We have different kinds of experience that we would like to offer, and we are often accustomed to trying new things.
What happens when you get new tasks?
I think TechPeople's sales team does a great job of creating the right match between client and consultant. It's done in a really good way, I think. You are presented with a task and asked if you could contribute something to it. Then you attend a job interview at the customer's premises together with a TechPeople salesperson. It's good to have the salesperson with you, especially when commercial questions arise.
Then you have a thorough talk about what professional skills the job requires, and about who you are and what you can offer. We also touch on the social side of things. After all, it's also important that you can fit into the team at the customer.
What is it like to start work for a new customer?
There are always lots of things you don't know. When I started out as a consultant, I was nervous about getting questions I couldn't answer. But of course, we consultants don't have the answers to everything.
You just have to tell the customer if there is something you don't understand. It's important to be open about these things. That's what the customers want, too: They know that you can't turn up with a detailed knowledge of their business on your first day.
Tell us a little about your career. What is your speciality?
I have a Bachelor of Engineering, with data as my speciality. For the first five or six years I worked at normal jobs, then I became a consultant, first at Embedit and DataRespons, and then with TechPeople. My speciality is that I'm good at getting things to fit together. I'm not the guy who sits optimising algorithms to get the last bits out of them. But I'm good at protocols and understanding how systems work together, and I'm good at getting individual chunks of software tied together in a sensible way. And I focus a lot on ensuring that the quality of the software and the build environment are under control.