DAILY LIFE AS A FREELANCER AT TECHPEOPLE
Meet some of our consultants and find out how they experience life at TechPeople
Our goal is to establish a personal relationship with our freelancers and acquire a good knowledge of their skills. This is crucial in order to ensure a good match between the task and the consultant.
As your task nears completion, the sales team will work diligently to find your next assignment. That way, we can prolong our cooperation and close relationship for as long as possible. 
We maintain full transparency in relation to pay and working conditions. As a consultant, you will have full insight into what the customer is paying us. Our financial model is that TechPeople takes a fixed overhead, and the rest goes to the consultant. Our business is built on trust between us and our customers and consultants: Without them, we are nothing.
Software developer with a background in audio firmware. Freelancer since 2004, including eight years as a consultant assigned by TechPeople.
Why did you become a freelancer?
I worked for some years at TC Helicon in Canada. When I returned to Denmark, I decided to move to Copenhagen, initially with a Canadian freelance contract in my pocket. When that expired I decided to continue as a freelancer, because I was offered some exciting work in audio. I was lucky enough to be able to get some long contracts through TechPeople, including at GN Resound. Now, I've been at Oticon for almost four years, also for TechPeople.
Why did you choose TechPeople?
Kim is usually the first to call, so it was actually a bit of a coincidence. I don't have any particular principle about only working for TechPeople, but that said, I always hope that Kim is the first one to call, because he's an incredibly pleasant person to work with. He is straight-up and makes the effort to do things properly: both in relation to me, and in relation to the customers. It's good to come out to the customers through TechPeople, because you can be sure the background is in order.
Do the tasks you are offered match your skills, and what motivates you to say yes to a task?
There's always a match – I wouldn't be lined up for a job that didn't match my skills. Kim is not interested in taking me out to meet a client unless he feels there is a good match.
I accept a task if I think I can do it well, and if I feel I can contribute something. And of course it also has to be exciting, from a professional point of view.
What type of consultant are you?
I'm socially outgoing and quite easy to work with. But at the same time I also state my opinion – respectfully of course. I don't get all worked up if something doesn't taste the way I like it, but if I feel I have something to contribute that could make the product better or improve the processes, I'll say so.
I don't mind telling my boss that – or my boss's boss, if I have to. I call things as they are, and expect people to do the same with me. So far it's worked out very well.
What's the worst thing about being a freelancer?
Not being firmly attached. You're not part of the "family" of the company you work for. That's probably the hardest part, especially because I would actually like to be part of the family. And that's how I actually behave, when I'm at work.
If you had to give new freelancers one piece of advice, what would it be?
Make sure you get 5-10 years of experience under your belt at a few workplaces, where you can work on some core skills in the area in which you would like to specialise. Then you'll have some professional expertise to offer. The most important thing is to acquire a solid grounding in your own professional area –
that's what the customer buys.
And you have to be open, be willing to meet new people, and understand something about how people work together. That's what I find exciting, at any rate. I'm constantly looking at the team and wondering why it works the way it does. If you find that kind of thing interesting, you can contribute something extra beyond your core expertise – namely in the human and social dimension. If I, as a freelancer, can both contribute expertise and help the team to work better, then I am more valuable to the client. The team leaders I've worked with have at any rate appreciated the contributions I've made in this area.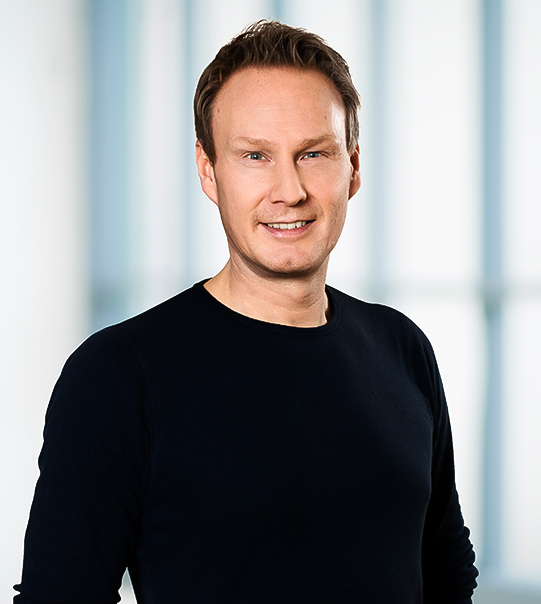 Embedded software specialist, and TechPeople's very first freelance consultant.
Tell us a little about yourself
I'm a specialist in embedded software, i.e. software for small devices. I have for example created mobile phones at Nokia, and I've also worked in the hearing aid industry. Embedded software is also one of TechPeople's core areas, so we found each other shortly after I decided to become a freelancer in 2000. That was through Kim's previous company, Embeddit. Later on, when he started TechPeople in 2010, I was the first consultant he sent out on an assignment.
Why did you become a freelancer?
It provides professional variety and many exciting tasks. What's more, it also gives you the possibility of choosing periods when you don't work. I'm taking a month and a half off for my summer holiday this year, for example. I like to go on scuba diving holidays, so it's part of my work cycle to get away from it all like that.
Why did you choose TechPeople?
Initially, because they had good contacts with companies that needed to solve some exciting tasks in embedded development. Since then we've got to know each other very well, and we've stayed together for a number of years now. I know some of the other agencies in the industry, but I feel there's something about TechPeople that seems more genuine than what the other agencies can offer.
There's more of a family spirit with TechPeople. For me, it's become more than just a professional relationship, and that affiliation really means something to me. TechPeople are good at organising events where we can meet up, for example going to Restaurant Grøften in summer and eating some good food, that sort of thing. They know how to create a good atmosphere for us consultants.
Do the tasks you are offered match your skills, and what motivates you to say yes to a task?
It's usually because there's a good match. When I finish a task for a client, TechPeople are already looking for new jobs for me well in advance. In order for me to accept an assignment, it needs be professionally challenging. For example, I've found that automated testing doesn't really float my boat. I prefer the more hardcore embedded tasks, where there are some technical challenges that need to be solved. There should be something exciting to look forward to – particularly when it's a long-term assignment of six months to a year.
Then there are some everyday practical things that need to work. I need to be able to get home to my kids, so I would say no to a job that requires an hour's travel each way.
What type of consultant are you?
I'm not the super-technical geek who just sits in the corner coding. I can also communicate with non-technical people, and can be outreaching and proactive. So I mainly look for tasks that involve large companies, where you work in a large team and collaborate across departments.
When we meet up with a client to discuss a new assignment, I mainly ask about the technical aspects. That's the most important thing for me. The chemistry is secondary. After 18 years as a freelancer, my experience is that the chemistry almost always works. I've been very well treated in all the places I've been. That also applies to the place I am now, where I'm a member of the team on an equal footing with everyone else.
What's the worst thing about being a freelancer?
When you're sick, you have to pay your own salary for your time off. And if a company is doing badly, then as a consultant, you'll be the first one to get the boot. That's all part of the game, and you need to be able to deal with it. I've been a consultant for many years, and I've built up a financial buffer that means I can take that sort of thing with equanimity. You need to have a safety net, and you have to finance that from the salary you receive as a consultant.
If you had to give new freelancers one piece of advice, what would it be?
Have faith in yourself. And it's good to have an area in which you're an expert. You need to have some skills and some knowledge that you can go out and sell. You also need to be quick to learn new things. The customer can't spend two months showing you the ropes. When you start a new job, there's an expectation that you know your stuff. You have to be able to live with that pressure.
You also need to be able to accept that no matter how great an expert you might be in a particular field, every company has its own way of doing things. They might for example have their own proprietary technologies, or their own way of managing their software development. So you need to be able to accept all that.
You have to be confident and believe in your own abilities, and at the same time you need to be able to adapt to the rules of the workplace that you're entering.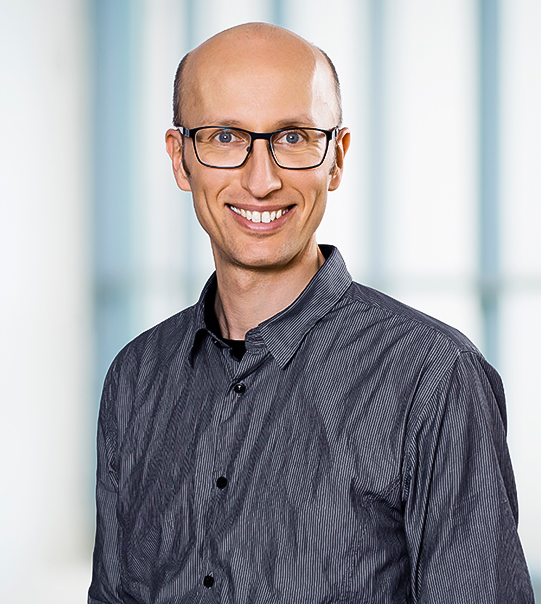 Troels is a freelance consultant in embedded software at TechPeople. He's been self-employed for five years.
What does it take to do well as a freelancer?
In general, a consultant is expected to be a bit brighter than the average. So if you're in a development department as a permanent employee and you find it all a bit hard going, it's probably not a good idea to become a consultant. Because that certainly won't make it any easier.
You need to have a certain degree of professional weight. Most freelancers have five to ten years of experience, during which time they've built up specialist skills in some area that's in demand. Of course you could also start as a freelancer straight out of school, but I think that would be difficult.
It also depends on the economic situation in society. If there's an extreme shortage of staff, as there has been for a long time in the IT industry, then of course it can be done. But in general, the better your expertise, the more valuable you are. And in the field I work in, the customers certainly want experienced people.
Do you need to have any special qualities, or a special personality, to be able to work as a freelancer?
As a consultant, you must be willing to prove your worth to the clients and be adaptable in terms of tasks, organisations and colleagues. But there are certainly introverted people who can also do well as consultants. If they stand out extremely well with their professionalism, then the Danish employment market will welcome them with open arms, even if they may not necessarily be good at small talk with the boss.
What is it like having many different employers?
That's never happened to me. In the niche TechPeople works in, the tasks are relatively long-term. It's not at all unusual to be in the same place for six months or a year, or even longer, so you can easily manage to build up a professional community. You don't have to worry about getting lonely at work, or having to switch to a new client every couple of weeks. It's not like that when you're a software developer, like me. I've been freelancing for five years, and in that time I've actually only been assigned to two different clients.
What is the difference between being a freelancer and being a permanent employee?
I think the biggest difference is that if your employer gets into a crisis and money is a bit short, then as a freelancer, you'll be the first one they say goodbye to. That's completely natural, and I have no problem with that. I find it exciting to visit different places and see different organisations with different ways of doing things. 
In addition, you have a bit more freedom as a freelancer. There's less bureaucracy, because you're not part of an organisation and you don't have to attend a lot of meetings. Moreover, it's an advantage that you can be completely free when you don't have tasks. If you're a full-time software developer, you're sometimes in between projects. You have nothing to do, but you don't really have time off, either. A week or so may go by, and then the boss may start to frown about the fact that you're not in the office as much as you were when you were busy. It's nice not to have to deal with that kind of thing.
Is there a difference between being a 'real' freelancer and being a permanent employee in a consultancy?
No, not really. You have a bit more security if you're a permanent employee. But if there are no current tasks, you won't be allowed to sit on the bench for long.
What about the finances?
The financial aspect is probably what people think about most when they consider becoming a freelancer. After all, I don't get paid if I get sick, and I don't get paid when there are no tasks for me to do. That's why it's important to have a reserve to fall back on. It's probably not a good idea if you have young children, either, who will need looking after on the child's first, second and third days of illness. The customer won't be happy with that. After all, the customer is buying a service to which he has no obligations in this way.
What do you do with your freedom?
I sometimes take long holidays. Sometimes they may be forced on me, when there's a break between two tasks. And although people generally prefer to have time off in summer, a break like that might come in January. There's nothing you can do about that. I also take holidays during the normal holiday periods, like everyone else. But when there's work to be done, I work more. I think that's actually an advantage.
IT professionals are typically much in demand in the employment market. Has it always been like that?
In the five years I've been freelancing, there have been no problems getting work. And I've talked to other consultants who have been freelancing for more than 15 years. They all say the same thing: They've never lacked tasks. But it all depends on how skilled you are, and how good you are at spreading the word that you are skilled.
Has consulting changed in the five years that you've been in the market?
The first time I was assigned, I was a bit nervous. I'm not anymore, and you are made welcome in most places. You might get teased a bit for being "that consultant guy". But if you have enough self-irony, it's actually a lot of fun.